Cloud 9, l'ultime figure - Bande annonce - Le 22 avril sur DisneyChannel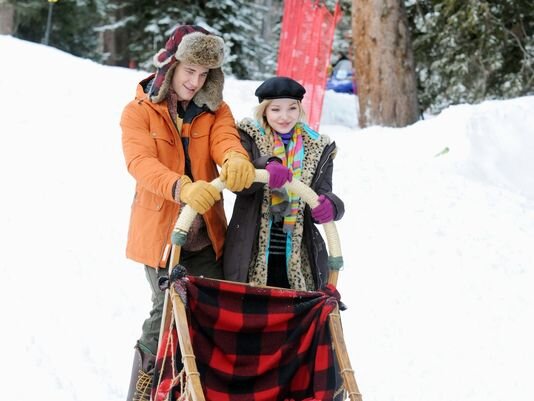 Dove Cameron And Luke Benward - Cloud 9 - Music Video http://youtu.be/zEdn_UWxxeU
CAST:

Luke Benward ... Will
Dove Cameron ... Kayla
Patrick Fabian ... Richard
Jeffrey Nordling ... Sebastian
Kiersey Clemons ... Skye
Trevor Snarr ... Security Guard Bennie
Mike C. Manning ... Nick
Dillon Lane ... Burke
Amy Farrington ... Andrea
Kelsie Mathews ... High End Spectator
Colton Tran ... Mike Lam
Angella Joy ... Judge
Mason Mac ... Random Dude
Victoria Moroles ... Pia
Allan Groves ... Announcer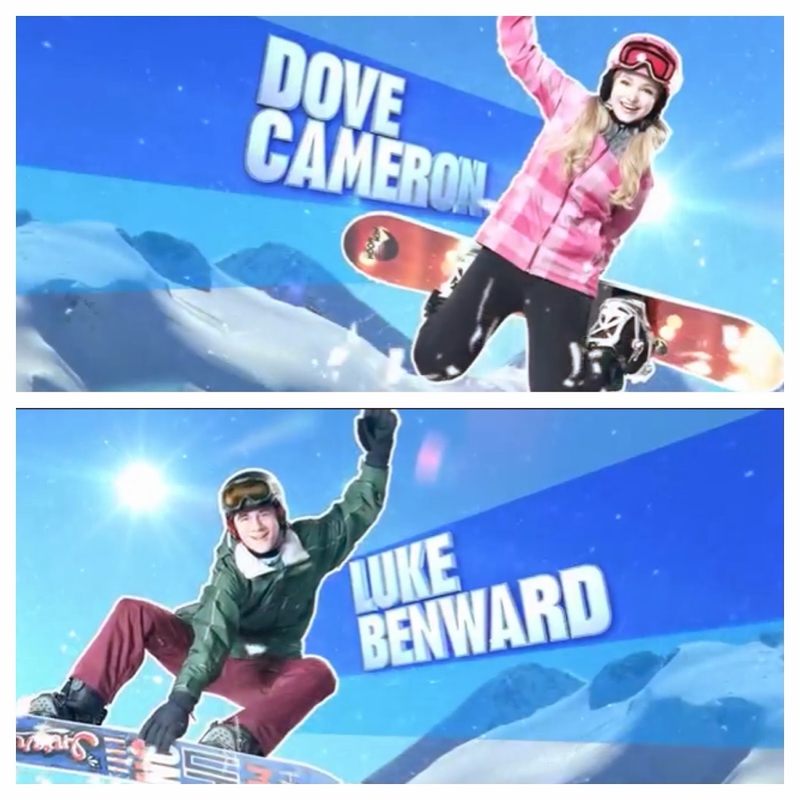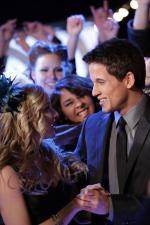 Le parcours de deux adolescents que tout oppose, Kayla Morgan, une snowboardeuse prétentieuse accro à la mode qui vient de se faire renvoyer de son équipe, et Will, un ancien champion passioné par le snowboard qui a dû renoncer à sa carrière à cause d'une chute en compétition.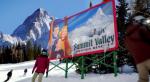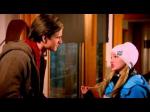 Ils se rencontrent le jour où après que Nick, son ancien petit ami, suivant les conseils de son père qui n'ai autre que l'entraîneur de l'équipe Swift, envoi Kayla dans le décor détruisant le vieux panneau de la station de ski, le père de Kayla lui impose de travailler au salon de toilettage de la mère de Will. Son début en tant que toiletteuse de chien fut une catastrophe, mais son adaptation sera tel que le pire des petits toutous Donald finira par l'aimer lui aussi.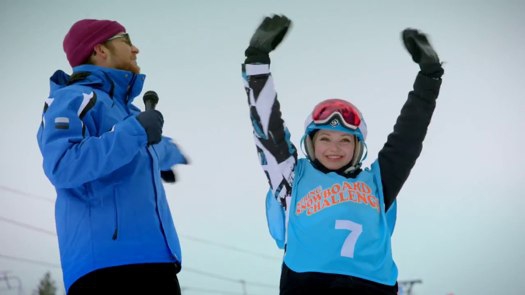 CLOUD 9 "Kayla Wins Again" Clip - Dove Cameron, Patrick Fabian http://youtu.be/V1jJ3PwVuDc
CLOUD 9 "Donald!" Clip - Dove Cameron http://youtu.be/hT5kGBYDzpo
Kayla se fait vite remplacer auprès des Swift et de son ex-petit ami Nick par sa future grande rivale Skye Sailor. Petit à petit, des liens fort se construiront entre Will et Kayla, qui pour l'impressionner dans le seul but qu'il lui apprenne la figure "Cloud 9" ira jusqu'au Mont Tyson pour faire une prestation extraordinairement dangereuse.
Cloud 9 Kayla rides Tyson's Peak http://youtu.be/TKI3yPGotiQ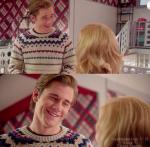 Découvrant son manque de talent pour le snowboard, elle sera bien déterminée à devenir une meilleure snowboardeuse, Kayla fait de Will son coach pour atteindre son meilleur niveau. En échange, elle redécore le chenil pour chiens et en fait un magnifique salon de toilettage.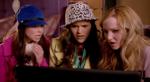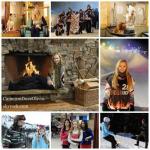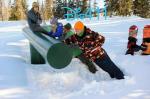 Réticent au début, Will accepte de devenir son professeur de snowboard et lui impose un entraînement intensif pour faire d'elle une véritable championne. De plus en plus proche de Will, Kayla tente de le convaincre qu'il a le niveau pour revenir dans la compétition et lui apprendre le "Cloud 9", figure que Will a inventé lui même, parce que pour elle, dans la vie, « rien n'est impossible ».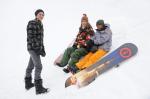 Ensemble, ils vont créée leur propre équipe, les " Hot Doggers ", pour participer au championnat "De Feu et De Glace" qui se déroule tous les ans.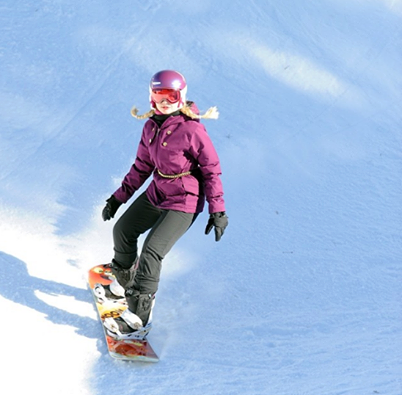 Cloud 9 clip Kayla practices the cloud 9 http://youtu.be/abQ8LfWcpm4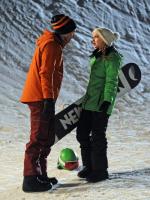 Cloud 9 - Will and Kayla Kiss http://youtu.be/HWXEAqrb9rU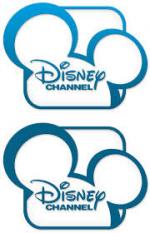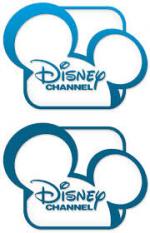 PROCHAINES REDIFFUSIONS DE : " CLOUD 9 - L'ULTIME FIGURE "
7 mai : 20h35
11 mai : 14h55
16 mai : 22h15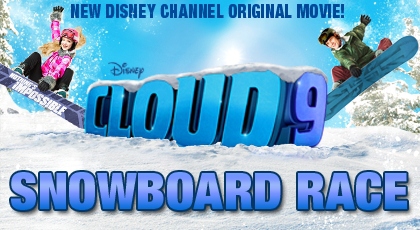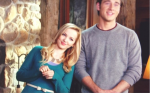 The story of two teenagers who have nothing , Kayla Morgan, a pretentious snowboarders addicted to fashion that has just been returned to his team, and Will , a former passionate about snowboarding champion who had to give up her career because of a fall in competition.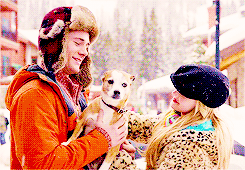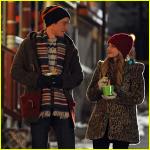 They meet the day after Nick , her former boyfriend , following the advice of his father who did other than coach Swift, sending Kayla team in the background destroying the old panel ski resort , the father of Kayla requires him to work in grooming the mother of Will.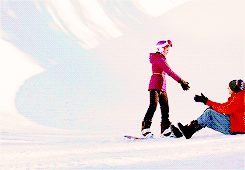 His debut as a dog groomer was a disaster , but the adaptation will be as the worst pooches Donald eventually love him too.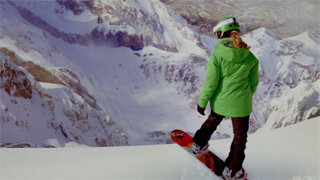 Cloud 9 - Will Cloud's Epic Fail http://youtu.be/61zsrFN0qm8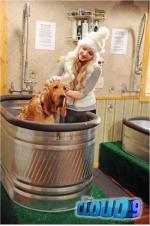 Kayla is quickly replaced with Swift and her ex -boyfriend Nick for his future great rival Skye Sailor . Little by little, build strong ties between Will and Kayla , who impressed for the sole purpose that he learns the figure " Cloud 9 " will go to Mount Tyson to an extraordinarily dangerous delivery .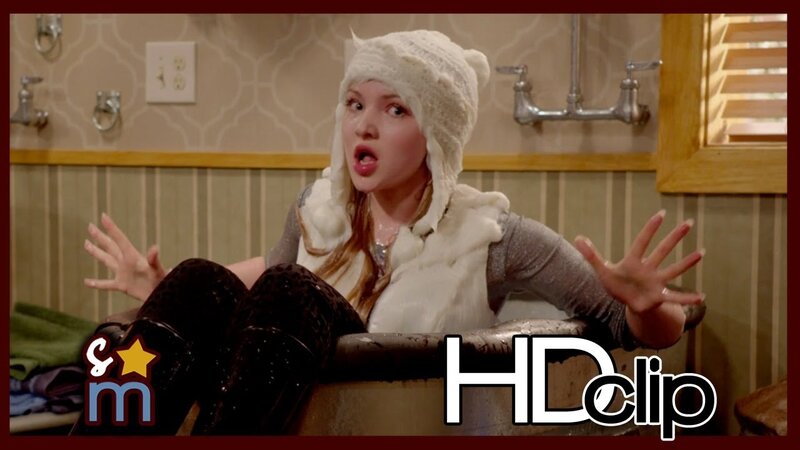 Discover his lack of talent for snowboarding, it will be determined to become a better snowboarder Will Kayla made ​her coach to reach his best. In exchange, she redecorated the kennel for dogs and makes a wonderful groomer.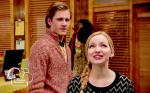 Reluctant at first, Will agrees to become his teacher snowboard and imposes extensive training to make her a true champion. Increasingly close to Will, Kayla tries to convince him that he has the level to return to competition and teach him the "Cloud 9" figure that Will has invented himself, because for her, in life, "nothing is impossible".
Cloud 9 - Will & Kayla Pool Scene http://youtu.be/UoAhUaq-M7s
Together, they created their own team, the "Hot Doggers" to participate in the championship, "Of Fire and Ice", which takes place every year.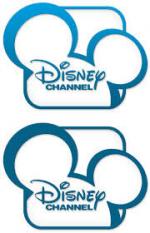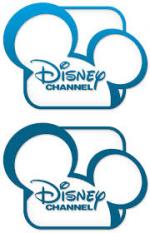 NEXT RERUNS OF "CLOUD 9 - THE ULTIMATE FIGURE"
May 7 : 8:35 p.m.


May 11 : 2:55 p.m.



May 16 : 10:15 p.m.
Cloud 9 - Ending http://youtu.be/_1qpFfYso54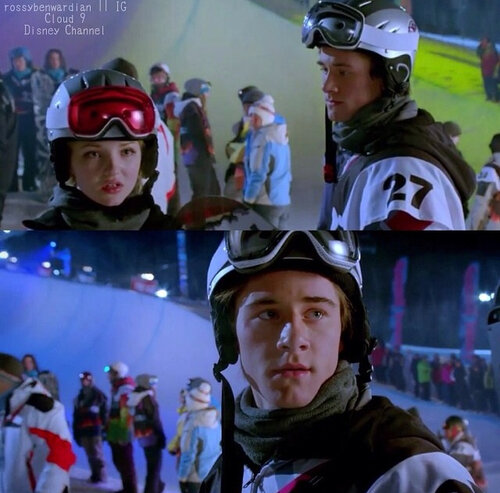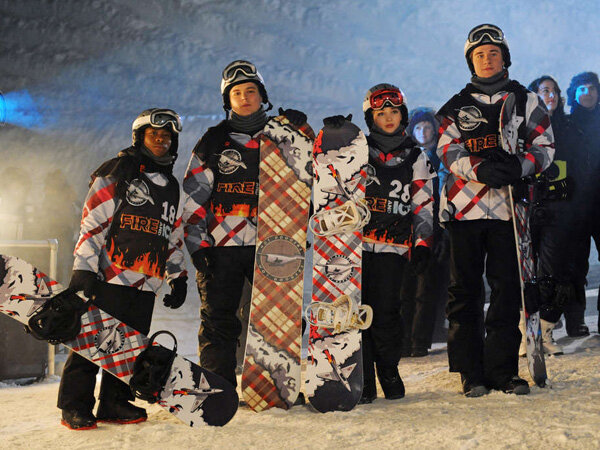 Cloud 9 By Dove Cameron And Luke Benward Full Song. http://youtu.be/6S70RwOnO-k
"Cloud 9"
Dove Cameron - Luke Benward
[Luke:]
Waking up, ready for some action Strapping in, ready for the ride Going big now that I can take it, All the way to cloud 9

[Dove:]
Dropping in, wanna feel the rush now Sun is out, the wind is in my hair Nothing else could be quite as awesome, As when I'm soaring through the air

[Both:]
So here we go, And we ain't gonna take it slow We're ready now to touch the sky, This must be how it feels to fly, I'm on cloud 9! I'm on cloud 9! This must be how it feels to fly, I'm on cloud 9! Oh oh

[Luke:]
Don't give up, keep on taking chances Put in time, till you get it right Winding up, swinging for the fences Won't go down without a fight

[Dove:]
Going hard, push it to the limit To the edge, go to the extreme There's no doubt that I'm gonna win it Never giving up the dream

[Both:]
So here we go, and we ain't gonna take it slow We're ready now to touch the sky, This must be how it feels to fly, I'm on cloud 9! I'm on cloud 9! This must be how it feels to fly, I'm on cloud 9! I'm on cloud 9! I'm on cloud 9! This must be how it feels to fly, I'm on cloud 9! Oh oh
So here we go, and we ain't gonna take it slow We're ready now to touch the sky, This must be how it feels to fly, I'm on cloud 9! I'm on cloud 9! This must be how it feels to fly, I'm on cloud 9! I'm on cloud 9! I'm on cloud 9! This must be how it feels to fly, I'm on cloud 9! Oh oh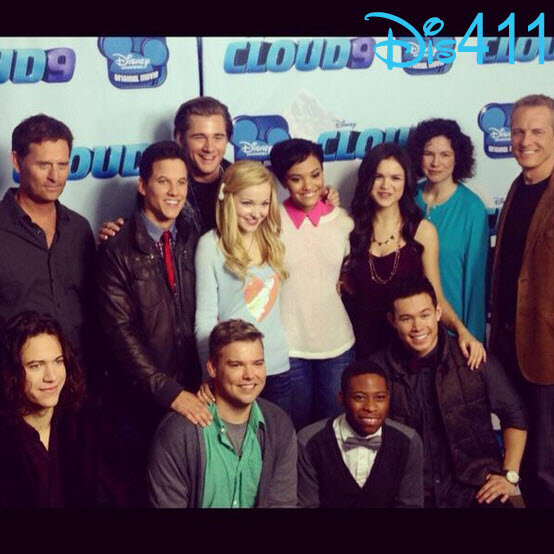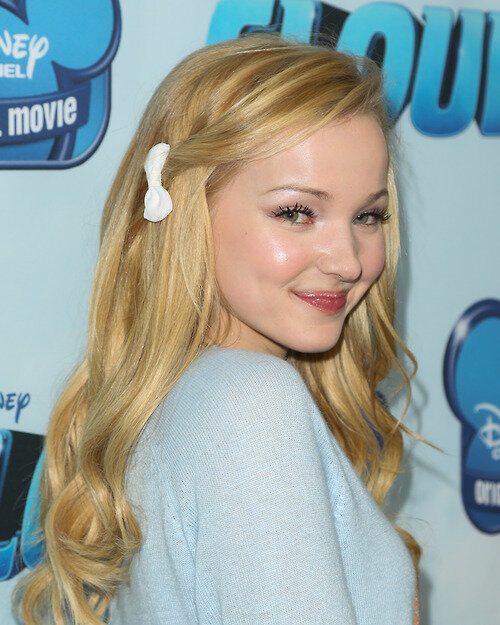 Dove Cameron Talks CLOUD 9 & DESCENDANTS - Exclusive Interview http://youtu.be/WqNhS69QFvU